Health Enhancing Services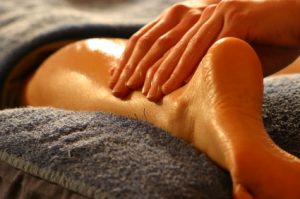 Swedish Massage
Relax, reduce stress, increase oxygen supply, and stimulate circulatory and lymph systems. Using long, gliding strokes to stretch, warm and relax muscles while increasing circulation. Deeper pressure will alleviate muscle spasms and reduce pain. Beneficial for stress reduction, insomnia, tendonitis and arthritis.
Deep Tissue Massage
An effective treatment for releasing chronic muscle tension through direct deep pressure. It involves pressure to trigger points, muscles and adhered connective tissue. Helpful for carpal tunnel syndrome and whiplash.
Sports Massage
This treatment uses deep tissue massage, stretching and rhythmic tapping to rejuvenate sore, tired muscles.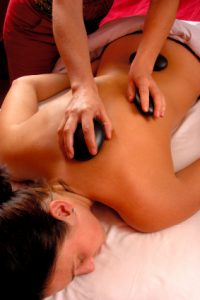 Nova Stone Massage
Relieving aching muscles, improve circulation, lymphatic drainage, and stimulate energy meridians. This massage involves the application of water-heated basalt stones of varying sized to key points on the body.
Acu-Aroma Massage
A modified Swedish massage incorporating a gentle massage utilizing aromatic essential oils on specific points of the body.
Myofascial Release Massage
An extremely effective technique that works by applying, sustained pressure to eliminate pain, restore flexibility and motion to the fascia (connective tissue).
Pregnancy Massage
This soothing massage with essential oils is designed to focus on relief of pregnancy related conditions.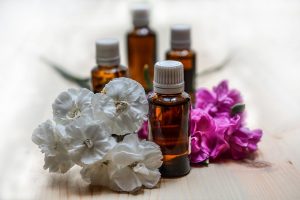 Raindrop Treatment
A powerful natural treatment using Young Living Oils TM. These oils are therapeutic-grade providing anti-microbial, anti-fungal, and anti-bacterial benefits. The treatment includes essential oils of Thyme, Oregano, Basil, Wintergreen, Cypress, Marjoram and Peppermint dispensed like raindrops and massage over the spine and back. May improve circulation, boost immune system and assist the body in self-healing.
---
Gift Certificates available for any occasion-Massage makes a perfect gift.
I accept all major credit cards with a 3% charge. Call today for your appointment 770-641-1617!
Appointments must be cancelled 24 hours in advance. Missed appointments will result in full payment of allotted time reserved.