Welcome!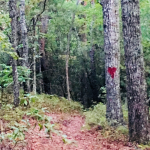 Thank you for visiting! It is my mission to provide chronic pain management, stress reduction, and a sense of well being through therapeutic and ethical services built upon confidentiality and professionalism.
I specialize in deep tissue massage delivered with a compassionate touch. I firmly believe that massage, whether used as preventative medicine, or in conjunction with more traditional forms of healing, can allow you to progress to higher levels of physical and emotional well being. Massage therapy gives the body a chance to release stress, pain and emotional fatigue.
I use only the finest, organic and synthetic-free lotions and oils. I care about your well-being and want to ensure a positive experience.