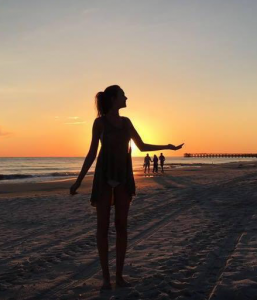 I graduated as a massage therapist from Rising Spirits of Natural Health, now known as Gwinnett College of Georgia, in 2001. During my studies I focused on many modalities of massage including myofascial release, Swedish, deep tissue, trigger point therapy, Kinesio Tape and sports massage.  In 2016, I became certified in Lymphedema Therapy (CLT). This 135-hour course taught me the skills and provided me with the knowledge necessary to safely and effectively treat patients with lymphedema using Complete Decongestion Therapy (CDT). I learned Manual Lymph Drainage (MLD), compression bandaging, skin care, and patient-appropriate exercises. I intend to continue learning and growing in the massage/bodywork field through continuing education courses to further enrich my treatments.
What makes my work unique and stimulating is that my approach is holistic and very specialized. I work with a wide array of clientele ranging from those seeking general relaxation to those overcoming injuries, and also to athletes and other active lifestyle practitioners. Over the years, I have developed many unique techniques of my own and these together with my knowledge of the body and its functions, and my constant collaboration with chiropractors & physical therapists, set my treatments apart from those offered by other massage therapists.

WHY I LOVE WHAT I DO
When I enrolled in massage school, it was initially for my own personal growth  & healing. After receiving my first massage, I was astonished and excited to discover a new awareness of my body. It was as if the massage had awakened in me underused muscles and tissues, leading to an improved sense of range of motion and vitality. The impact was more than just mechanical. My body felt more connected and whole. My mind seemed to communicate better with my body, allowing me to notice certain compensatory patterns and postural issues as well.
I continued to explore the wisdom of the body through a variety of activities I had always enjoyed, but with an enhanced perception and curiosity of how the body optimally functions. This is an area that I continue to explore in my daily activities and passions such as yoga, hiking and fitness training. I believe there is an infinite amount of knowledge one can attain on this subject, and it excites me to develop further in this arena.
I've always believed in the mind, body & spirit approach to healing, but what I also quickly learned was that by "giving" or healing others, I too was able to gain so much more! The connection we have with people with the "physical, non-physical, & energetic sense" is truly amazing! I've realized that I can make someone happy & they can receive an incredible amount of positivity & healing with the gift that God has given me without using words at all. I am so grateful for the gift I have been given and I hope to continue to share it with all my clients and people that I meet.
If there is Light in the soul, there will be beauty in the person.